---
MISA Malawi commends Cabinet for approving ATI Bill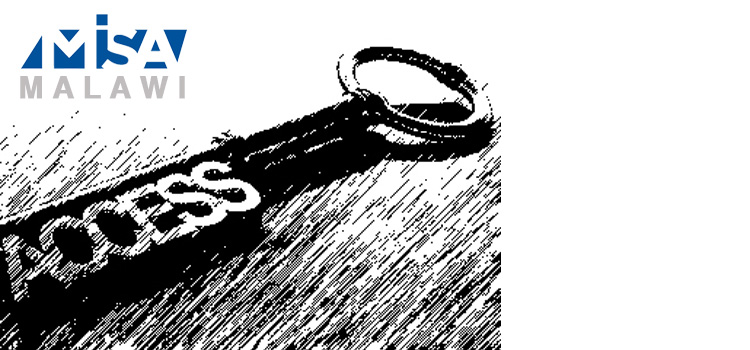 MISA Malawi has commended government for approving the draft Access to Information Bill. The approval paves the way for the Bill to be tabled in Parliament, which starts sitting Monday, February 22, 2016.
Cabinet approved the Bill during a Cabinet meeting Friday, February 12, 2016 almost two months after sending it back to Cabinet Committee on Legal and Constitutional Affairs for review. Cabinet had claimed that the bill was filled with inconsistencies.
Director of Information in the Ministry of Information, Civic Education and Tourism Dr. Bright Molande confirmed the development to MISA Malawi Monday saying:
"It's true Cabinet met Friday and the Access to Information Bill has been approved,' he said.
Minister of Justice and Constitutional Affairs Samuel Tembenu is quoted in the Daily Times of Wednesday, February 17, 2016 as saying government had resolved everything that needed to be resolved.
President Peter Mutharika dismissed the Bill in November 2015 for alleged inconsistencies in the draft. Government did not specify the inconsistencies but media reports indicated that Cabinet had rejected the bill for a number of reasons including concerns on retrospective application of the law; whistle blower protection and supremacy of the law over other laws such as the Official Secrets Act.
Cabinet apparently wanted the Ministry of Information to be the implementation agency and not the Malawi Human Rights Commission as recommended by the Cabinet Committee on Legal and Constitutional Affairs. Cabinet also did not want whistle blower protection and for the law to invalidate laws such as the Official Secretes Act.
Commenting on approval of the draft by Cabinet, MISA Malawi chairperson Thom Khanje said the approval was a great development for the country but that it was important to wait for the version cabinet had approved.
"We know some sections have been changed or removed especially those pertaining to future amendments of the law, application of the law and oversight mechanism. But we will wait until we see the gazette version before we make a formal position on the matter. For now this is a welcome development and we commend Cabinet for adopting the draft.
"Whatever the case MISA Malawi will not stop pushing for this important legislation. We believe that this law will help strengthen our democracy and foster meaningful development," Khanje Said.
Ends/
……………………………………………………………………………………………………………………
MISA is a regional non-governmental organisation with members in 11 of the Southern Africa Development Community (SADC) countries. Officially launched in September 1992, MISA focuses primarily on the need to promote free, independent and pluralistic media, as envisaged in the 1991 Windhoek Declaration.
Enquiries:
MISA Malawi
Thom Khanje (Chairperson)
Tel: +265 888879 329
Email: thomkhanje@yahoo.com
Aubrey Chikungwa (National Director)
Tel: +265999327311
Email: info@misamalawi.org
MISA Regional Secretariat
Email: info@misa.org
About MISA
The Media Institute of Southern Africa (MISA) was founded in 1996. Its work focuses on promoting, and advocating for, the unhindered enjoyment of freedom of expression, access to information and a free, independent, diverse and pluralistic media.
Recommended posts
05 Jun 2019
03 May 2019