---
'Media law and policy reforms NOW' – demand Zim stakeholders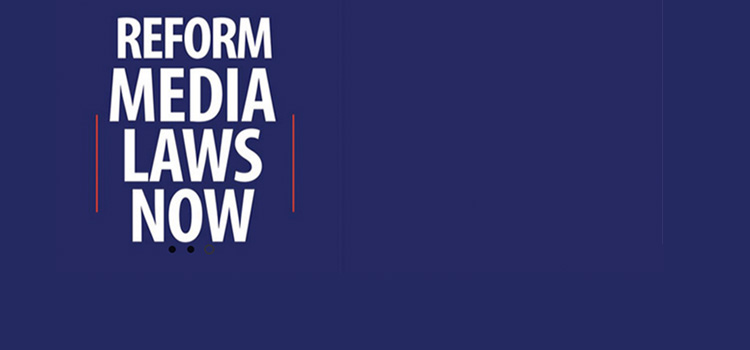 A consultation with a broad cross-sector of Zimbabweans recently concluded with a call for urgent implementation of media law and policy reforms. Detailed resolutions of the meeting are available here.
On April 20, 2016, MISA-Zimbabwe convened stakeholders to discuss and gain consensus on how to prioritise the extensive media law and policy reform facing the country.
Fifty eight participants who included academics, journalists, civil society, content creators,media training institutions and publishers attended the indaba.
MISA-Zimbabwe National Chairperson, Kumbirai Mafunda, lamented the gridlock pertaining to media law and policy reforms almost three years after enactment of the 2013 Constitution.
Said Mafunda: "The new minister Christopher Mushowe in December 2015 said the media industry would be consulted in the context of a retreat scheduled for January 2016 during which a new media policy will be debated and framed.
"To this end, the envisaged meeting is still to gain traction. It therefore gives us an opportunity as media stakeholders to map key the priority areas as a build up for a collective response and for government to wholeheartedly implement media law and policy reforms."
In defining the scope of the workshop, MISA-Zimbabwe National Director, Nhlanhla Ngwenya urged stakeholders to develop collective lobby and advocacy positions aimed at unlocking the current policy gridlock.
The stakeholders managed to identify the key priority areas which required immediate attention through the following thematic areas:
Digital migration and the emerging content generation.
Media content monitoring and consumption.
Media professionalism and ethics.
Gender issues on and/or in media.
Media as a business.
Working conditions and employment opportunities
Media law and policy reforms
For any questions or comments, please contact:
About MISA
The Media Institute of Southern Africa (MISA) was founded in 1996. Its work focuses on promoting, and advocating for, the unhindered enjoyment of freedom of expression, access to information and a free, independent, diverse and pluralistic media.
Recommended posts
05 Jun 2019