---
MISA Zambia condemns Minister's threats to close down K-FM Radio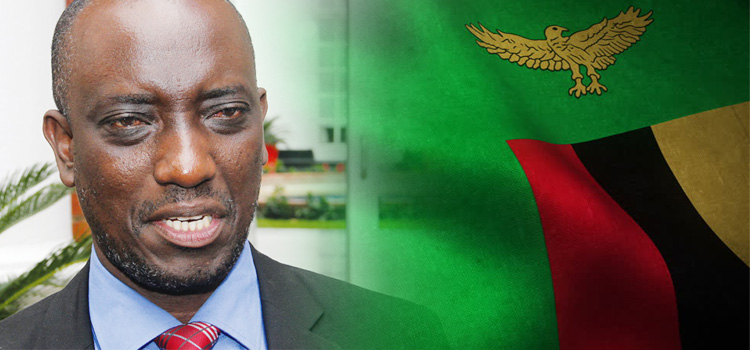 MISA Zambia is disturbed that Luapula Province Minister Nickson Chilangwa has warned that he will close down K-FM Radio in Mansa if the station continues to broadcast divergent and opposing views from people perceived to be attacking the government of the day.
The reports quoting Chilangwa indicate that he issued the threats when addressing a rally in Mansa on Sunday 26th November, 2017.
As MISA Zambia we believe that the Minister's utterances are unconstitutional and boarder on abuse of authority of office and an infringement on the fundamental freedoms and rights of citizens.
Chilangwa is not the Independent Broadcasting Authority (IBA) mandated by law to carry out oversight functions on conduct of broadcasting houses.
MISA Zambia believes that the remarks issued by the Minister are a reflection or position of the PF Government to close down media houses offering divergent views and information to the public in a democratic setting.
As an institution that stands for freedom of expression and media freedom, we strongly condemn these threats on K-FM radio by the Honourable Minister and call upon the President Edgar Lungu to discipline his minister.
We are saddened that the Provincial Minister threatened to close down K-FM if it continues to act as a platform for divergent views and freedom of expression.
The threats are an affront to the freedom of expression and media freedom and should be condemned by all well-meaning Zambians as they do not reflect utterances of a serious government committed to upholding fundamental freedoms and rights of citizens.
We further re-emphasize therefore, and urge the Patriotic Front leadership to get to the bottom of the matter and discipline the Minister involved as paying a blind eye to the threats will encourage such acts at other radio stations to interview people on their radio programmes that have got divergent views for fear of being closed down.
The PF must take immediate action as an expression of its commitment to the ideas of freedom of expression and that of the media which are critical to the well of democracy and ensuring good governance in the country.
Issued by
Hellen Mwale
MISA Zambia Chairperson
/Ends
---
MISA is a regional non-governmental organisation with members in 11 of the Southern Africa Development Community (SADC) countries. Officially launched in September 1992, MISA focuses primarily on the need to promote free, independent and pluralistic media, as envisaged in the 1991 Windhoek Declaration.    
---
Enquiries:
MISA Zambia
Tel: +260 211 239155
Email: director@misazambia.org.zm
Email: info@misazambia.org.zm
MISA Regional Secretariat
Email: info@misa.org
www.misa.org
www.whk25.org
About MISA
The Media Institute of Southern Africa (MISA) was founded in 1996. Its work focuses on promoting, and advocating for, the unhindered enjoyment of freedom of expression, access to information and a free, independent, diverse and pluralistic media.
Related news
05 Jun 2019
03 May 2019