---
MISA Zimbabwe launches media freedom monitoring report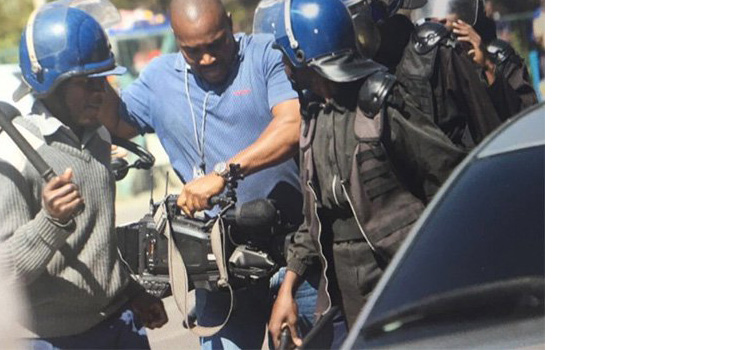 MISA Zimbabwe has released its media freedom monitoring report for the period May to September 2016 (five months). In this report MISA Zimbabwe expresses concern about Police actions which it deems as having had a negative impact on citizens' right to freedom of expression, association and peaceful demonstrations as well as media rights as provided for in the constitution.   This is in reference to police-imposed bans on proposed marches and rallies by opposition political parties and other groupings.
MISA Zimbabwe further notes that several journalists were caught in the crossfire as they were assaulted or unlawfully arrested by the police while covering the demonstrations.
Download full report here.
Ends/
---
MISA is a regional non-governmental organisation with members in 11 of the Southern Africa Development Community (SADC) countries. Officially launched in September 1992, MISA focuses primarily on the need to promote free, independent and pluralistic media, as envisaged in the 1991 Windhoek Declaration.    
---
Enquiries:
MISA Zimbabwe
Tel:  +263 4 776 165/746838
Cell: +263 712 602 448/618 057
Email: misa@misazim.co.zw
Website: www.misazim.com
Twitter: @misazimbabwe.
MISA Regional Secretariat
Tel: +264 61 232975
Fax: +264 61 248016
Email: info@misa.org
www.misa.org
www.whk25.org
About MISA
The Media Institute of Southern Africa (MISA) was founded in 1996. Its work focuses on promoting, and advocating for, the unhindered enjoyment of freedom of expression, access to information and a free, independent, diverse and pluralistic media.
Recommended posts
05 Jun 2019