---
Namibian FOI campaigners gear up for consultations on national access to information law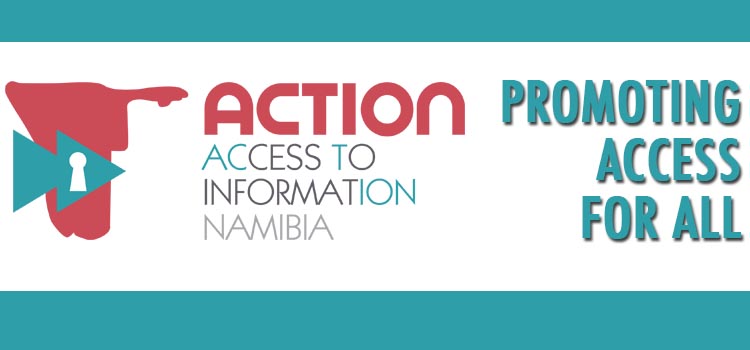 The Access to Information in Namibia (ACTION) Coalition today commended Namibia's Ministry of Information and Communication Technology (MICT) for earnestly initiating the process of drafting both an access to information (ATI) law and updating the information policy for Namibia.
This comes against the backdrop of MICT authorities having released for consultation and discussion both a draft ATI working document and a draft of the revised National Information Policy at the beginning of June 2016.
The ACTION Coalition has committed itself to play its part in the national consultations, furthering offering expertise to MICT and Government's legal drafters.
The first round of consultations are scheduled to take place from June 13 to 17, 2016.
Read the full statement here.
________________________________________________________________________
ABOUT THE ACTION COALITION
The ACTION Coalition is an umbrella under which a range of activists and civil society and media organisations are gathered in the furtherance of the cause of access/right to information and freedom of expression. The ACTION Coalition has been in existence since 2012 and has consistently engaged both the Namibian Government and its development partners on the issue of ATI over the years.
________________________________________________________________________
Enquiries:
ACTION Namibia Secretariat
Email: action-namibia@misa.org