---
'NO to closure of Facebook, Twitter or any other social media platform' – MISA Lesotho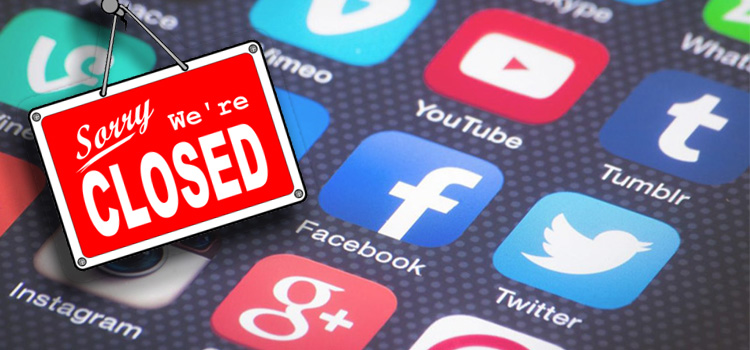 MISA Lesotho has learned with great concern of the Lesotho Communications Authority (LCA) request to network operators; Vodacom Lesotho and Econet Telecom Lesotho to 'provide a position on the possible temporary closure of Facebook and Twitter'.
MISA Lesotho has also learned that LCA has acknowledged presenting such a request to the two (2) companies. While we have learned that there is no decision made regarding closure of either Facebook or Twitter, the position of MISA Lesotho in this regard is that Facebook and Twitter are important platforms that have added value in Access to Information (ATI), which is vital for sustaining democracy and protection of human rights. A move to close down Facebook, Twitter or any other social network – whether temporarily or permanently – is a regression in the development of our country, and it undermines democratic gains that Lesotho has attained to date. The closure will negatively affect freedom of expression, civic engagement and participation in the political and socio-economic advancement of Lesotho.
Facebook, Twitter and other social media platforms have evident positive changes in the political, social and economic emancipations of individual citizen, civic groups, cooperate sector, as well as the government of Lesotho. Furthermore, according to studies on the use of social media, academic research has consistently found that people who consume more news on social media have a greater probability of being civically and politically engaged across a variety of measures.
While we acknowledge that if not regulated, social media platforms can be detrimental to safety and security of the country and its citizens, we strongly disagree with the closure of Facebook and Twitter in Lesotho.
MISA Lesotho, instead, recommends to the government of Lesotho to work towards providing an environment that prohibits use of social media to violate people's rights such as freedom of expression, association, safety, order, morality and health in terms of Lesotho's constitution and other international apparatus that our state is party to.
We also recommend to the government of Lesotho to take advantage of SADC Commission of Inquiry's recommended legal reforms to work towards a regulatory regime for information and media in Lesotho.
In our view, Facebook and Twitter are important platforms that can be used to solicit people's views to inform development of laws that protect rights and freedoms of the people of Lesotho.
Therefore, MISA Lesotho appeals to the LCA and government ministry concerned to refrain from closing Facebook and Twitter. This is the time when the world is advancing open societies, and where social media has proven a useful tool to access information which has greatly contributed to human development globally.
Ends/
---
MISA is a regional non-governmental organisation with members in 11 of the Southern Africa Development Community (SADC) countries. Officially launched in September 1992, MISA focuses primarily on the need to promote free, independent and pluralistic media, as envisaged in the 1991 Windhoek Declaration.    
---
Enquiries:
MISA Lesotho
Tel: +266 22 320 941
Email: misalesotho@gmail.com
MISA Regional Secretariat
Email: info@misa.org
www.misa.org
www.whk25.misa.org
About MISA
The Media Institute of Southern Africa (MISA) was founded in 1996. Its work focuses on promoting, and advocating for, the unhindered enjoyment of freedom of expression, access to information and a free, independent, diverse and pluralistic media.
Recommended posts
05 Jun 2019