---
Zambia's The Post newspaper shut down ahead of elections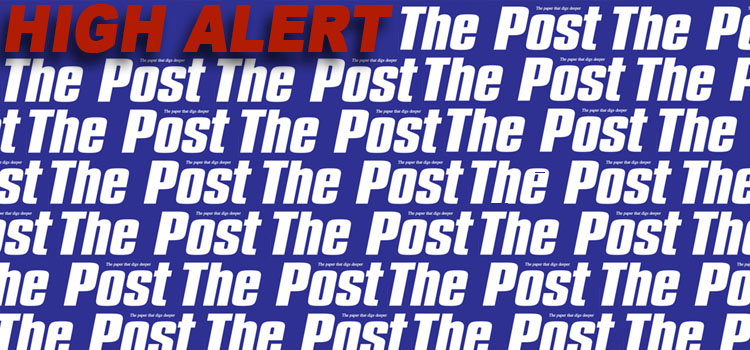 The Zambia Revenue Authority on Tuesday, June 21, 2016, raided The Post newspaper and reportedly seized property at the newspaper's printing plant bringing the paper's operations to a halt. 
This was confirmed by the managing editor Joseph Mwenda. He called the move an attempt to silence the newspaper ahead of August elections.
Police and tax officials physically closed the Post newspaper's offices in Lusaka late on Tuesday Mwenda said, leaving staff gathered outside the locked building on Wednesday.
Mwenda said staff had managed to produce the daily paper overnight with the help of a private printing company.
The Post admits to owing about 53 million kwacha ($4.8 million) in unpaid taxes, but Mwenda said the closure of the paper was illegal.
"This is a clear abuse of power because we have paid some money and we even have a court order stopping them from going ahead but they have disobeyed the courts," he said.
"It's clear that they want us shut down ahead of the elections." General elections are due on August 11. The Post, which was established in 1991, has been critical of President Edgar Lungu, who is seeking re-election.
MISA Zambia confirmed that the ZRA last week issued a demand notice of slightly over K53 million following a ruling in its favour by the Supreme Court.
MISA Zambia visited The Post newspaper offices earlier this morning to ascertain the situation and show our solidarity. The premises remain closed with Police keeping guard while several employees and other sympathisers were found outside the Bwinjimfumu offices in high spirits.
MISA Zambia Chairperson Hellen Mwale called on ZRA to immediately reconsider its actions and questioned the move to close the Post and the lack of due process as the move was clearly politically motivated. She questioned why ZRA had not moved on other companies that owe sums much bigger then what was at the centre of the Post tax claim.
She noted that The Post had indicated its will to comply and had even paid the principle sum which therefore brings into question the genuineness of the ZRA action in addition to their refusal to recognise a lawfully obtained court injunction. She also called on all media practitioners to put aside all differences and stand to protect the freedom of the press which is under threat.
Mwale reiterated The Post's role in promoting democracy and offering a platform to dissenting views, which have been blacked out in most media outlets.
The Post is one of Zambia's few outlets that carry dissenting views and critical opinions.
MISA Zambia noted that a media house's economic freedom is closely linked to its editorial freedom and the situation with The Post is a classic example of what happens when economic freedom is manipulated to interfere with a media house's editorial freedom.
Ends/
---
MISA is a regional non-governmental organisation with members in 11 of the Southern Africa Development Community (SADC) countries. Officially launched in September 1992, MISA focuses primarily on the need to promote free, independent and pluralistic media, as envisaged in the 1991 Windhoek Declaration.    
---
Enquiries:
MISA Zambia
Tel: +260 978/950 880958
Tel: +260 211 239155
Email: kamufisa@misazambia.org.zm
Email: director@misazambia.org.zm
Email: info@misazambia.org.zm
MISA Regional Secretariat
Tel: +264 61 232975
Fax: +264 61 248016
Email: info@misa.org
www.misa.org
www.whk25.org
About MISA
The Media Institute of Southern Africa (MISA) was founded in 1996. Its work focuses on promoting, and advocating for, the unhindered enjoyment of freedom of expression, access to information and a free, independent, diverse and pluralistic media.
Recommended posts
05 Jun 2019