---
ZIMBABWE: Journalists sustain injuries after assault by police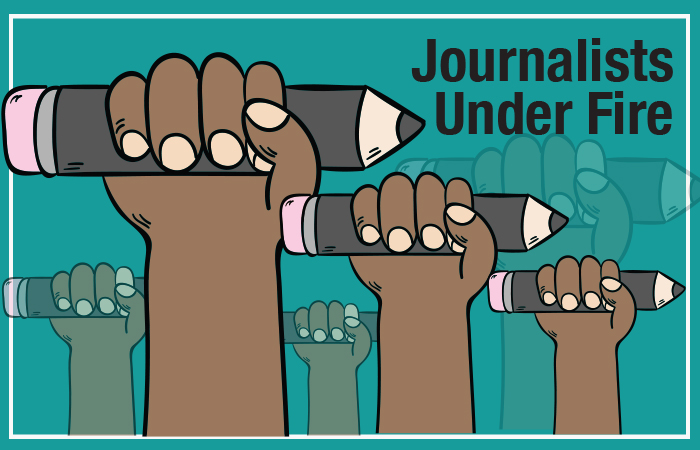 On 29 September 2017, journalists Mugove Tafirenyika and Brighton Goko who work for the privately owned Daily News sustained injuries after being reportedly assaulted by the police while covering demonstrations in Harare's central business district.
An editor with the Daily News said the journalists had been rushed to hospital for treatment following the assault. The severity of their injuries could not be immediately ascertained.
MISA Zimbabwe position
The assault of the journalists is of grave concern as it comes after the brutal assault in July this year, among other worrying cases, of AMH journalists, Obey Manayiti, Shepherd Tozvireva, Abigail Matsikidze and driver Raphael Phiri.
These wanton assaults cannot be allowed to continue with impunity as they tarnish the image of the police and ruin the mutual working relationship that should exist between the media and the police.
This is a matter that deserves the serious attention of the Minister of Home Affairs Dr Ignatius Chombo and Police Commissioner General Augustine Chihuri.
We implore the police and other state security agents to ensure the safety and security of journalists conducting their lawful professional duties. On the other hand, journalists covering potentially volatile situations, should always be mindful of the profession's safety and security measures before embarking on such assignments.
Ends/
---
MISA is a regional non-governmental organisation with members in 11 of the Southern Africa Development Community (SADC) countries. Officially launched in September 1992, MISA focuses primarily on the need to promote free, independent and pluralistic media, as envisaged in the 1991 Windhoek Declaration.    
---
Enquiries:
MISA Zimbabwe
Tel:  +263 4 776 165/746838
Cell: +263 712 602 448/618 057
Email: misa@misazim.co.zw
Website: www.misazim.com
Twitter: @misazimbabwe
MISA Regional Secretariat
Email: info@misa.org
www.misa.org
www.whk25.org
About MISA
The Media Institute of Southern Africa (MISA) was founded in 1996. Its work focuses on promoting, and advocating for, the unhindered enjoyment of freedom of expression, access to information and a free, independent, diverse and pluralistic media.
Recommended posts
05 Jun 2019