---
AU hails scrapping of criminal defamation in Zimbabwe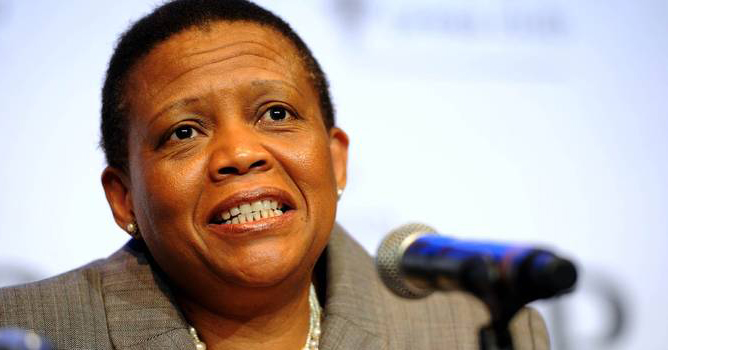 The Chairperson of the African Commission on Human and Peoples' Rights Advocate Pansy Tlakula has commended the Zimbabwean government for scrapping criminal defamation from its statutes following a successful constitutional court application by MISA-Zimbabwe.
According to The Herald's edition of 16 March 2016, Advocate Tlakula wrote to the Minister of Information, Media and Broadcasting Services Christopher Mushowe, commending the government for doing away with the repressive law.
"Accordingly, I write to commend the Government of the Republic of Zimbabwe for the recent development towards decriminalisation of laws which limit freedom of expression in Zimbabwe.
"Your Excellency, this ruling represents an extremely important victory for freedom of expression in Zimbabwe," said Advocate Tlakula .
"Accordingly, I call on your government to support the decision of the Constitutional Court in light of the potential of this ruling to promote and protect the right to freedom of expression as guaranteed by Article 9 of the African Charter on Human and Peoples' Rights, and as elaborated in the Declaration of Principles of Freedom of Expression in Africa."
Background
The Constitutional Court on 3 February 2016 granted an application by MISA- Zimbabwe seeking confirmation of the fact that criminal defamation is no longer part of the law.
The ruling followed concession by the State that Section 96, which provided for criminal defamation under the Criminal Law (Codification and Reform) Act (CODE), was void ab initio (from the beginning).
Arguing the case on behalf of the applicants comprising MISA-Zimbabwe, journalists Nqaba Matshazi, Sidney Saize, Godwin Mangudya and Roger Stringer, Advocate  Thembinkosi  Magwaliba, successfully argued that Section 96 was invalid from the time of its enactment in 2004.
In his ruling, Chief Justice Godfrey Chidyausiku sitting with the full bench of the Constitutional Court, granted the application in terms of the draft order sought.
The application by MISA-Zimbabwe followed judgment in the case of Madanhire and Others in which the court ruled that Section 96 of the CODE was inconsistent with the provisions of Section 20 of the former constitution which provided for freedom of expression, and was therefore void.
Ends/
……………………………………………………………………………………………………………………
MISA is a regional non-governmental organisation with members in 11 of the Southern Africa Development Community (SADC) countries. Officially launched in September 1992, MISA focuses primarily on the need to promote free, independent and pluralistic media, as envisaged in the 1991 Windhoek Declaration.
……………………………………………………………………………………………………………………
Enquiries:
MISA Zimbabwe
Tel: +263 4 776165/746838
Mobile: +263 712 602 488
Email: nyasha@misazim.co.zw
MISA Regional Secretariat
Email: info@misa.org
www.misa.org
About MISA
The Media Institute of Southern Africa (MISA) was founded in 1996. Its work focuses on promoting, and advocating for, the unhindered enjoyment of freedom of expression, access to information and a free, independent, diverse and pluralistic media.