---
MISA Celebrates International Right to Information Day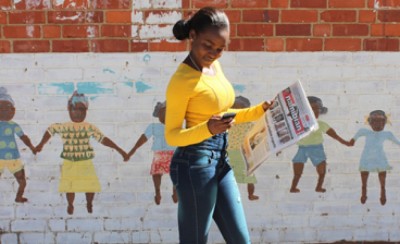 Every year on 28 September, the Media Institute of Southern Africa (MISA) joins the international community in commemorating International Right to Information Day. This is an international day of activism to raise awareness about the importance of the right of access to information (ATI).
The right to seek, access and receive information is a fundamental human right guaranteed by Article 19 of the Universal Declaration of Human Rights, Article 9 of the African Charter on Human and Peoples' Rights, and Article 4 of the Declaration of Principles on Freedom of Expression in Africa. It is also recognised in many of the Constitutions of southern African countries.
The number of African countries with ATI laws more than doubled since the introduction of the African Platform on Access to Information (APAI) Declaration in 2011, and yet not one southern African country enacted ATI legislation during this time. As more and more countries recognise the need for positive ATI laws, southern Africa continues to lag behind, denying their citizens the tools to access the information crucial to enabling them to make informed decisions about their lives, their communities and their governments.
Only three southern African countries have ATI laws – Angola, South Africa and Zimbabwe. Mozambique could soon become the fourth country, after an ATI Bill was approved by Mozambique's Parliamentary Assembly in August. The Bill, which had been on the policy agenda since 2005, had been before Parliament on three previous occasions. Each time, court records indicate the deliberations were adjourned to a later date. The Bill seeks to create greater transparency and generate public participation in Mozambique, although it has been the subject of some criticism with respect to whether it adequately enforces the right of access to information in all its dimensions. If passed into law, Mozambique will become the 15th country on the continent to specifically pass a law guaranteeing the right of access to information.
For the fifth year MISA will mark the occasion by launching our annual research report examining the openness and secretiveness of public institutions, Government Secrecy in an Information Age (available for download on www.misa.org on 28 September). In addition to launching the report, MISA Chapter members throughout southern Africa will also hold award ceremonies to present the Golden Key and Golden Padlock Awards to the most open and secretive governments in each country, as determined by the research.
As a member of the African Freedom of Information Centre (AFIC), MISA has further contributed to a report on the state of ATI in Africa in 2014. This report will be released on 29 September, and will be available online at www.africafoicentre.org.
MISA, as the leading advocacy organisation for media freedom and access to information in southern Africa and the secretariat for the African Platform on Access to Information (APAI), supports the APAI campaign's request that UNESCO and the United Nations' General Assembly endorse 28 September as International Right to Information Day, giving an official stamp to the occasion already marked by many national governments and civil society organisations around the world for more than a decade.
In 2014, an election year in many southern African countries, access to information is especially important, as it is a key part of building an informed and empowered citizenry that is enabled and encouraged to fully participate in all areas of public and political life.  Societies' ability to hold their governments accountable for their actions and public participation in decision-making forms the basis of a strong and legitimate democracy. MISA calls on all southern African governments to honour their international and Constitutional obligations to uphold the right of access to information, and to enact specific access to information laws to ensure that citizens can freely exercise this right.
About MISA
The Media Institute of Southern Africa (MISA) was founded in 1996. Its work focuses on promoting, and advocating for, the unhindered enjoyment of freedom of expression, access to information and a free, independent, diverse and pluralistic media.