---
MISA condemns two-year prison sentence for Swazi editor and human rights lawyer; expresses grave concern for the state of free expression and media freedom in Swaziland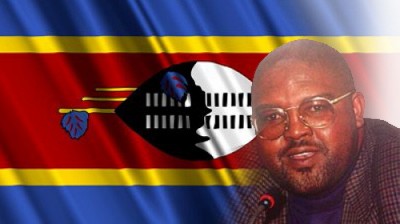 The Regional Governing Council of the Media Institute of Southern Africa (MISA) is outraged and deeply saddened by the unreasonable sentencing of editor of The Nation Bheki Makhubu and human rights lawyer Thulani Maseko to two years in prison, without the option of a fine, which was handed down by Judge Mpendulo Simelane in the Mbabane High Court in Swaziland last Friday, 25 July.
The harsh sentence follows Makhubu's and Maseko's conviction on contempt of court charges on 17 July 2014, for separate news articles each wrote criticising the kingdom's chief justice, Michael Ramodibedi, published in the independent news magazine, The Nation. The ruling appalled both human rights and free expression activists across the continent.  Both The Nation andIndependent Publisherswere fined R50,000 respectively.
The two-year sentence handed down by the court, has been severely criticised for its severity, and was clearly intended to send a message to those who would engage in future criticism of Swaziland's judiciary.
MISA Swaziland National Director Vuyisile Hlatshwayo says the judgment "criminalises freedom of expression in Swaziland. This is aptly demonstrated by the scathing tone and language of the presiding judge, Judge Mpendulo Simelane."
"In his judgment, he makes it loud and clear that the objective of the sentence is to silence like-minded journalists thinking of questioning the conduct of judicial officers. According to this judgment, judges are God's gift to the Swazi nation who cannot do anything wrong in their administration of justice," Hlatshwayo said.
The Chairperson of the MISA Regional Governing Council (RGC), Anthony Kasunda, says: "This sentence is a travesty.  It is unjust and undeserved and more than that, MISA is gravely concerned that this judgment will undoubtedly instill self-censorship among Swazi journalists who are already operating in an environment where both government and the judiciary do not appear to appreciate that they are acting in service of the Swazi people, and that accountability and openness on their part are a basic requirement to which Swazi citizens are entitled."
In their articles, the pair had criticised the arrest and detention of government vehicle inspector Bhantshana Gwebu in January this year after he charged the driver of a Supreme Court judge with following an unauthorised route. Judge Simelane argued that writing these articles amounted to interfering with the administration of justice, because the criminal matter was still before court.
MISA maintains Makhubu and Maseko, in their articles, were legitimately practicing their right to free expression and were within these rights to comment on the conduct of the judiciary.  Their comments did not warrant the contempt of court charges brought against them.
After being arrested in March this year, Makhubu's and Maseko's trial has been marked by procedural irregularities and violations of the pair's rights, which started with their detention after a closed court hearing on 10 March.  Theyhave been unlawfully detained since their arrest and, furthermore, the judge presiding over the case, Judge Simelane, should have been recused due to his personal involvement in the Gwebu case mentioned in the articles.
Maseko and Makhubu's legal representatives plan to appeal the conviction and sentence, and MISA urges Swazi judicial and political authorities to ensure the appeal is heard and to overturn this unreasonable sentence.
The Regional Governing Council of the Media Institute of Southern Africa condemns, in the strongest terms, this sentence and the increasing repression of the media and free expression in Swaziland.  This conviction and sentence is a giant step backwards for the fight for free expression in Swaziland and the southern Africa region.
MISA further urges the Judiciary to respect the rule of law and the human rights of Swazi citizens, to maintain its independence and to refrain from engaging in the misuse of its judicial structures to settle personal scores.
Anthony Kasunda
Chairperson
Regional Governing Council
Media Institute of Southern Africa (MISA)
Modise MaphanyaneChairperson

MISA Botswana

Linda BaumannChairperson

MISA Namibia          

Alexandre Neto SolombeChairperson

MISA Angola

Tsiu TsiuChairperson

MISA Lesotho           

Alec LushabaChairperson

MISA Swaziland

Raymond LouwChairperson

MISA South Africa

Mohammed TibanyenderaNGC Member

MISA Tanzania          

Njabulo NcubeChairperson

MISA Zimbabwe

Fernando GonçalvesNGC Member

MISA Tanzania          

Anthony KasundaChairperson

MISA Malawi

Helen MwaleChairperson

MISA Zambia
Enquiries: Zoé Titus
MISA Regional Director
Tel: + 264 61 232975
Fax: +264 61 248016
E-mail: zoe@misa.org
About MISA
The Media Institute of Southern Africa (MISA) was founded in 1996. Its work focuses on promoting, and advocating for, the unhindered enjoyment of freedom of expression, access to information and a free, independent, diverse and pluralistic media.