---
MISA Malawi World Radio Day Statement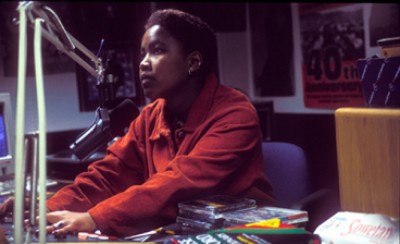 Radio as a true medium for citizen empowerment
As we will be commemorating World Radio Day on Friday, February 13, the Media Institute of Southern Africa (MISA) Malawi Chapter joins Malawians in celebrating the importance of radio broadcasting and the role it plays in the socio-economic development of the country.
The United Nations set aside February 13 as World Radio Day to raise awareness about the importance of radio, facilitate access to information through radio and enhance networking among broadcasters.
The celebrations in 2015 are being held under the theme "Youth and Innovation in Radio".
MISA Malawi appreciates the valuable role that radio broadcasters – both national and community – play in promoting innovations among the youth through the airtime they give to various youth-led initiatives in education, science, technology, economics, arts, sports and various other spheres of life.
Radio also plays a critical role in the development of the youth through job creation for those working for radio stations and related industry. The radio is also a key platform for disseminating information on social issues affecting the youth such as HIV/AIDS, alcohol and drug abuse, unemployment, and gender inequalities.
In addition to the youth, the radio also does not only inform and entertain people, but also helps in raising their awareness levels through programs on health, agriculture, climate change and education.
MISA Malawi would like to take this opportunity to call upon broadcasters in Malawi to ensure that ordinary citizens, including the youth and all vulnerable groups, are given an opportunity to be heard by engaging them not just as listeners but also as active producers and creators of content.
We commend the Malawi government – through the Malawi Communications Regulatory Authority (MACRA) –  for issuing about 50 broadcasting licenses over the last 4 (four) years.
We, however, appeal to the authorities to do more for communities in hard to reach areas and for government to consider scraping off tax on broadcasting equipment as high import and domestic taxes make it difficult or impossible for broadcasters, especially those at community level, to sustain their operations.
MISA Malawi believes that radio remains a low-cost medium suited to reach remote communities and vulnerable people, the illiterate, the disabled, women, youth and the poor and stands out as the only true medium for citizen empowerment.
Radio is an effective medium to broadcast news, features, weather reports and entertainment and is a medium that is available everywhere at home, work or on the move. But we need to do more to ensure that we hear the voices of the poor, the vulnerable, the youth and others.
Radio in Malawi has evolved from a one way top-down political mouth piece to a participatory two-way medium giving citizens a platform to air their views through phone in programs and text messages among others. Through radios, people in rural areas have been able access news and hold local authorities accountable.
The affordability of radio, its portability and ability to reach people irrespective of creed, status and background has made radio to be a dominant medium of communication in the country which is also helping in the advancement of issues affecting the youth.
Signed
THOM KHANJE
MISA MALAWI CHAIRPERSON
For more information contact Thom Khanje on 0999143174 or email thomkhanje@yahoo.com
About MISA
The Media Institute of Southern Africa (MISA) was founded in 1996. Its work focuses on promoting, and advocating for, the unhindered enjoyment of freedom of expression, access to information and a free, independent, diverse and pluralistic media.
Recommended posts
05 Jun 2019