---
MISA welcomes UNHCR recommendation to Angola to amend and implement its national access to information law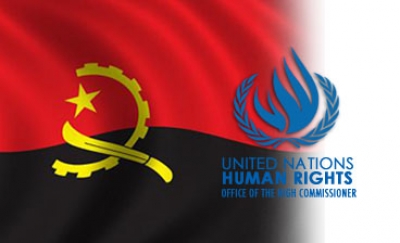 1 DECEMBER 2014, WINDHOEK, NAMIBIA – The United Nations Human Rights Council (UNHCR), through a draft report from its Working Group on the Universal Periodic Review (UPR), has called on the government of the Republic of Angola to amend and strengthen the national access to information law to guarantee citizens' right to access information freely.
The Media Institute of Southern Africa (MISA), a member of the African Freedom of Information Centre (AFIC), is pleased to see recognition, by the UN body, of the importance of freedom of information for the overall state of a country's human rights, being an underpinning of democracy and a necessity for the fulfilment of various other fundamental rights.
In October of this year, Angola presented the Cycle II on Defence of the Universal Periodic Review of Angola to the UNHRC.
Gilbert Sendugwa, Executive Director of AFIC, gave a presentation to the UNHCR during the UPR meeting in October, addressing the importance of a strong access to information law for good governance as well as national development.
Based on its 'Analysis of the Access to Information Law of the Republic of Angola', AFIC came to the conclusion that "the Anglo Law falls short of regional standards in several important respects".
Compared to African regional standards for access to information as set out in the African Platform on Access to Information (APAI), the Declaration of Principles on Freedom of Expression in Africa, and the Draft Model Law for AU Member States on Access to Information, AFIC finds that "the Angola Law fails to enable or protect the right of access to information articulated in these standards".
Based on this findings, AFIC recommended that:
Angola should, in line with recommendations made at the previous review, should improve the state of freedom of expression in the country, through the decriminalisation of press offenses, enhancement of media freedom and plurality and improvement of working conditions for media practitioners.
Angola should, in close cooperation with civil society organisations, develop and implement a comprehensive Freedom of Information Action Implementation Programme with clear actions, time frames and resources to advance the right to information in the country.
The Freedom of Information Monitoring Commission, provided for under the current law, should be established immediately.
The Freedom of Information Act should be amended, in consultation with civil society and the wider public, in order to comply with regional and international standards.
The UPR is a mechanism used under the auspieces of the UNHRC to monitor and evaluate UN Member States' adherence to their human rights' obligations. Aimed at fostering compliance with said obligations and improve a country's overall state of human and citizens' rights, the outcome report which follows each session includes recommendations made to the country under review which should be implemented before the next review process.
Enquiries:          MISA Regional Secretariat           Gilbert Sendugwa
Email: info@misa.org                   Email: gilbert@africafoicentre.org