---
MISA documentary highlights free expression struggles in southern Africa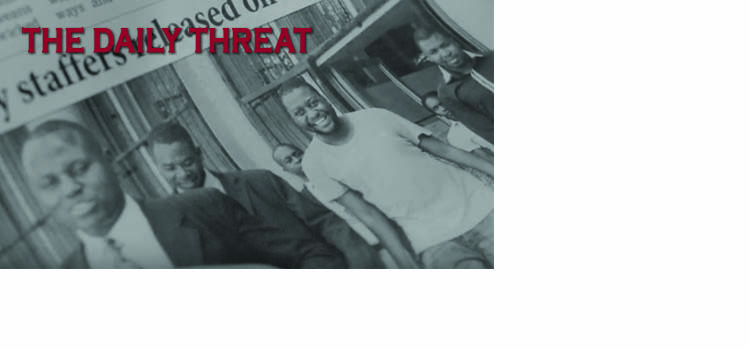 Freedom of expression is one of the cornerstones of all democratic systems. Without it ideas about how to protect the common good in our societies would be impoverished. A marketplace of ideas is essential for democracy to thrive. It is for this reason that MISA attaches such importance to political discourse as well as to speech and other forms of expression that may shock and offend.
In this 21-minute documentary titled  'The Daily Threat' MISA uses case studies from Zambia and Zimbabwe to tell the struggle for freedom of expression in southern Africa. We share present-day stories of persons arrested for commenting on Facebook, for singing a song or for publishing an article.
This documentary was developed with the generous assistance of DW Akademie.
/Ends
---
Information for editors:  MISA is a non-governmental organisation with members in 11 SADC countries. For more than 23 years, MISA has been promoting freedom of expression as a basic human right for all in the south of Africa and beyond. 
---
Enquiries:
Media Institute of Southern Africa (MISA)
Regional Secretariat
Tel: +264 61 232975
Fax: +264 61 248016
Email: info@misa.org
www.misa.org
www.africanplatform.org       
www.whk25.misa.org
About MISA
The Media Institute of Southern Africa (MISA) was founded in 1996. Its work focuses on promoting, and advocating for, the unhindered enjoyment of freedom of expression, access to information and a free, independent, diverse and pluralistic media.