---
Include us in budget preps – MISA children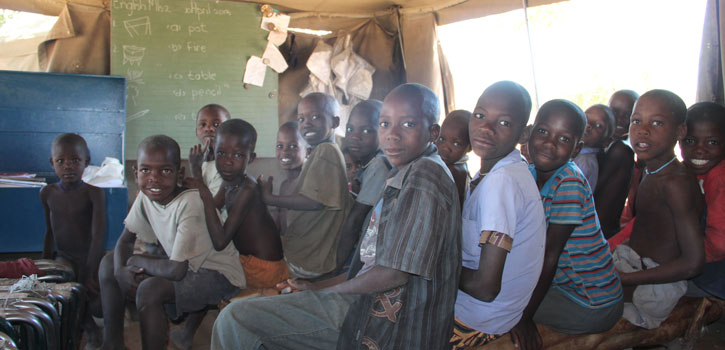 Some children at the MISA regional ambassadors and media meeting in Pretoria have called on African governments for their inclusion in the preparation of budgets.
Children who spoke in separate interviews expressed concern over the lack of their views in national budget preparations.
Natasha Mwansa (14) of Zambia noted that children should be consulted during the national budget preparation.
Natasha said the decisions made regarding the national budget to a larger extent does affect children, especially the education and health sectors.
She also said "governments should increase allocations to the sectors that directly affect children in order for them to realise their rights".
And Ndapewa Johannes (17) of Namibia said the danger of not consulting children over what should be included in the budget is that governments end up prioritising what is not needed by the children.
Ndapewa said, "Inasmuch as some adults think we do not have a say over what should be in the budget, everything that they incorporate in the budget directly affects us."
Uatshidza Netsianda (12) of South Africa noted that children's participation in the national budget should be done at all levels. Parliament should not be quick to pass the budget presented if it does not represent the views of children.
Meanwhile, Save the Children South Africa chief executive officer Gugulethu Ndebele said the ratifying of international treaties by African governments means that systems to implement children's rights must be adequately resourced.
Ms. Ndebele said no child should be left behind in the realisation of their rights and that is what governments should endeavour to do by mobilising resources and investing in children.
She said "governments should assess their budgets and eliminate spending inefficiencies, leakages and wastage while maximising public spending on children."
MISA convened the Child Ambassadors' retreat and Media Meeting in Pretoria, South Africa, on 2 and 3 July 2015.
Courtesy: Zambia Daily Mail, Sitembile Siwawa
About MISA
The Media Institute of Southern Africa (MISA) was founded in 1996. Its work focuses on promoting, and advocating for, the unhindered enjoyment of freedom of expression, access to information and a free, independent, diverse and pluralistic media.
Related news
06 Apr 2021
06 Apr 2021