---
MISA applauds investigative journalists, whistleblowers on 'Panama Papers' exposé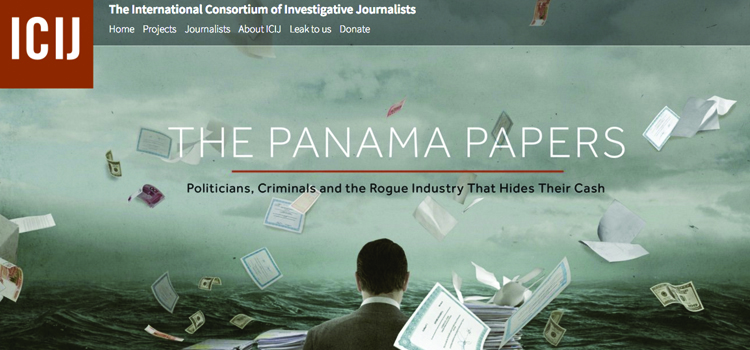 The Media Institute of Southern Africa (MISA) applauds the International Consortium of Investigative Journalists (ICIJ) who coordinated the efforts of hundreds of journalists and news agencies from around in an investigation that has culminated in the release of the 'Panama Papers – Politicians, Criminals and the Rogue Industry that Hides Their Cash'.
The investigation lifts the lid on how offshore companies are used by the global elite to conceal the ownership and control of assets and property worth billions.
"This is a most excellent illustration of journalism at its best, doing what it is intended to do by holding those in power to account. It is thanks to investigative reporters, whistleblowers and unprecedented international media collaboration that the matter is now in the public domain", says MISA Chairperson Luckson Chipare.
The year-long investigation into a leak of more than 11.5 million financial and legal records, was undertaken by a reported 400 journalists from over 100 news agencies in more than 80 countries.
According to the ICIJ the investigation " … allows a never-before-seen view inside the offshore world – providing a day-to-day, decade-by-decade look at how dark money flows through the global financial system, breeding crime and stripping national treasuries of tax revenues".
This exposé continues to reverberate around the globe in its exposure of corruption and wrongdoing on a grand scale. As reports unfold, as they are expected to over the next few months, we encourage the ICIJ project managers and journalists to continue their work in the public interest.
Luckson Chipare
Chairperson
MISA Trust Funds Board
Ends/
……………………………………………………………………………………………………………………
MISA is a regional non-governmental organisation with members in 11 of the Southern Africa Development Community (SADC) countries. Officially launched in September 1992, MISA focuses primarily on the need to promote free, independent and pluralistic media, as envisaged in the 1991 Windhoek Declaration.
……………………………………………………………………………………………………………………
Enquiries:
MISA Regional Secretariat
Email: info@misa.org
www.misa.org
About MISA
The Media Institute of Southern Africa (MISA) was founded in 1996. Its work focuses on promoting, and advocating for, the unhindered enjoyment of freedom of expression, access to information and a free, independent, diverse and pluralistic media.
Related news
26 Feb 2021