---
MISA celebrates World Radio Day 2015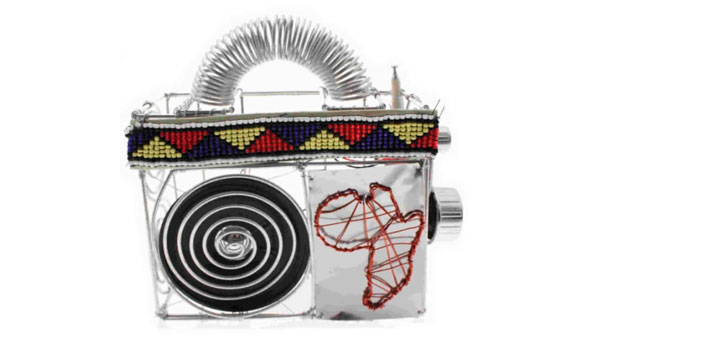 Today, 13 February 2015, the Media Institute of Southern African (MISA) joins the rest of the world in marking the fourth annual World Radio Day. This year's theme is 'Youth and Radio' and how young people can be better represented through the most powerful medium.
The Director-General of the United Nations Educational, Scientific and Cultural Organisation (UNESCO), Irina Bokova, said that youth are underrepresented in the media and there are not enough programmes produced by and aimed at the younger generation. Hence the sub-theme, "celebrating radio… by youth, for youth… in safety and security".
Radio is considered the most accessible medium even amongst disadvantaged groups. This serves a platform for young men and women to express themselves, which is especially important in Africa where 69% of the population is under the age of 30.
UNESCO's goal is to offer greater support to young citizen journalists and freelancers, to ensure their safety when working in the field. In the last two years, 65 radio journalists have been killed, almost half of them under the age of 30.
MISA's Regional Director, ZoéTitus, pointed out that radio is important in areas where literacy rates are low for information to reach people in those areas. The 2014 literacy rates revealed by the UNESCO Institute for Statistics revealed that the total youth literacy rate in sub-Saharan Africa is 69%, and is 10% lower for adults.
"With a higher level of literacy, the youth have a chance to be more involved in content generation and making information available for people in their communities, especially for those who are illiterate," Ms Titus said.
"At MISA, we take the youth's rights to freedom of expression and access to information seriously, and are very involved in programmes to help children in southern Africa realise these rights."
Many analysts speak with fear about the "youth bulge" in sub-Saharan Africa. MISA, however, is of the view that a young population is a potential resource that can lead to innovation and support governance and development. MISA believes that the media provides an ideal platform for the sharing of ideas between young people and policymakers.
MISA has partnered with Save the Children International to deliver the Children & the Media Project, which aims to use media produced by children as an advocacy tool to trigger discussion, raise awareness on children's issues and rights, and influence the way in which the media portray and report on children.
Children under this programme have produced radio shows and documentaries where they are allowed to investigate different issues they consider important for their generation, such as parental influence in their choice of careers or bullying of teachers in school. Children in the future will be allowed to decide how they plan to make use of these shows that they have produced.
In Namibia, the Namibian Chapter of MISA (MISA Namibia) has proven through its Think B4 U LOL Youth Media Action Group that young Namibians are eager to become active participants in structures and processes that affect them and their lives.
The youth bring innovative ideas and contribute to a diversity of opinions, and if they're given the space and security to contribute to radio content, it will benefit not only them but also the wider community.
MISA World Radio Day 2015 programme in southern Africa
MISA Botswana and local radio stations will celebrate World Radio Day at the Game City Mall in Gaborone. Radio stations will broadcast live from 9am – 12pm. The broadcasts will focus on youth, in keeping with this year's World Radio Day theme. A youth representative will by the keynote speaker at the event, and there will also be speeches from MISA, UNESCO, and the Botswana Communications Regulatory Authority. The event will end with entertainment from radio DJs.
MISA Lesotho, in partnership with the National UNESCO Commission and Transformation Resource Centre, will celebrate World Radio Day by holding a live broadcast by all of the radio stations in Maseru. The live broadcast will be airing youth radio programmes from Limkokwing University of Creative Technology in Maseru all afternoon. In addition to celebrating this year's World Radio Day theme, this initiative also hopes to amplify youth voices on political parties' manifestos before elections in Lesotho on 28 February.
MISA Malawi will issue a press statement on the day, and will conduct interviews with local media outlets on the role of radio in promoting citizen participation in the governance process.
MISA Namibia, in partnership with the UNESCO National Commission and UNESCO's Windhoek office, as well as commercial, public and community radio stations will host a half-day event at the Polytechnic of Namibia to highlight the importance of youth involvement in radio. An important aspect of the day's programme will be a panel discussion with youth and radio station managers on youth-oriented content and how to involve youth in content production. A training workshop for radio stations on how to produce child/youth friendly content will run from Tuesday until Thursday. Further, five radio stations each adopted a school, and this week the schools will visit their adoptive radio station for a familiarisation visit and to learn how to produce radio content. These schools will also join the celebrations on Friday.
MISA Zambia is collaborating with their local UNESCO office, which is leading the day's commemorations. MISA Zambia will be sitting on a committee setup by UNESCO.  MISA Zambia's National Director will also participate in a panel discussion on youth and radio on Radio Phoenix, a major private radio station in Zambia.
MISA Zimbabwe will be issuing a statement and will circulate print and radio adverts this week about the state of radio broadcasting in the country.
About MISA
The Media Institute of Southern Africa (MISA) was founded in 1996. Its work focuses on promoting, and advocating for, the unhindered enjoyment of freedom of expression, access to information and a free, independent, diverse and pluralistic media.