---
MISA Namibia condemns detention of Japanese journalists; confiscation of footage, equipment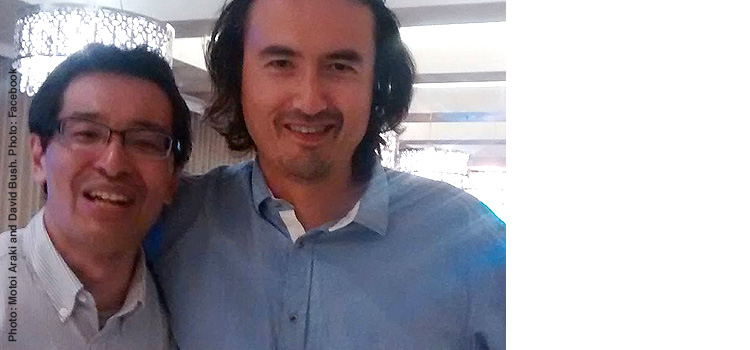 MISA Namibia strongly condemns the detention, questioning and confiscation of equipment belonging to journalists Motoi Araki and David Bush at the Hosea Kutako International Airport on Friday, 15 April.
Bush and Motoi were in Windhoek to investigate the existence of a munitions factory built by North Korean labourers for Japan's biggest television network Asahi.
Their detention happened approximately two hours after they interviewed Deputy Prime Minister and Minister of International Affairs Netumbo Nandi-Ndaitwah. At the airport's VIP Lounge, they were questioned by ministry officials, who subsequently confiscated two laptops and three cameras.
It is important to note that they did have the required media accreditation through the Ministry of Information and Communication Technologies (MICT), in addition to having authorisation from the Namibian Film Commission, for which they paid N$500.
We are concerned that our much lauded media freedom is increasingly being threatened by public officials acting without considering the consequences of their actions, whether at national or international level. The lack of understanding on media freedom and the role of the media in a democracy hamper the relationship between government officials and the media.
It is imperative that the custodians of our nationhood are educated on why it is important for the media to play its role as informers, educators and watchdogs. Withholding information only increases the public's interest and subsequent distrust. Deputy Prime Minister Nandi-Ndaitwah last month confirmed the North Korean built munitions factory, noting that it is not in contravention on UN sanctions against the former, why then are journalists detained and equipment confiscated when they attempt to provide more insight on an issue of international interest?
We wish to extend our sincere apology to Motoi Araki, David Bush and Asahi TV for the disappointing treatment they received from Namibian authorities. MISA Namibia also reiterates our call to the Government of the Republic of Namibia to refrain from acting in ways that are a disservice to the media, and the public. They have the right to know, as well as the right to disseminate information. We also call upon government to respect foreign journalists, and to allow them to do their work without intimidation or detention.
Now, more than ever, the global community is focusing their eyes on Windhoek as the birthplace of the seminal Windhoek Declaration on Promoting an Independent and Pluralistic African Press in the lead up to World Press Freedom Day on May 3, 2016. Let us not undo 26 years of being a best practice model for media freedom and freedom of expression.
 MISA is a non-governmental organisation with members in 11 of the Southern Africa Development Community (SADC) countries. Officially launched in September 1992, MISA focuses primarily on the need to promote free, independent and pluralistic media, as envisaged in the 1991 Windhoek Declaration. MISA seeks ways in which to promote the free flow of information and co-operation between media workers, as a principal means of nurturing democracy and human rights in Africa.
Enquiries:
Natasha Tibinyane
National Director
MISA Namibia
Tel: + 264 61 232974
E-mail: natasha@misa.org
About MISA
The Media Institute of Southern Africa (MISA) was founded in 1996. Its work focuses on promoting, and advocating for, the unhindered enjoyment of freedom of expression, access to information and a free, independent, diverse and pluralistic media.
Related news
26 Feb 2021