---
MISA Tanzania calls on authorities to find missing journalist Azory Gwanda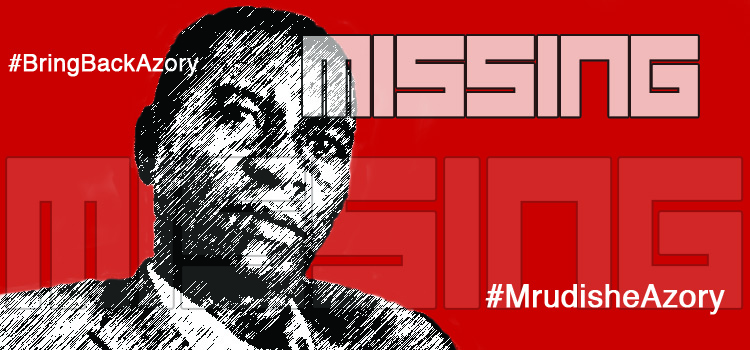 MISA Tanzania is deeply concerned about the disappearance of Mwananchi Communication Ltd (MCL) journalist Azory Gwanda and calls on the authorities to make all resources available and expedite their efforts to find him.
In a letter to MISA Tanzania dated December 6, 2017, with a reference title 'MISSING OF MCL CORRESPONDENT AZORY GWANDA', MCL Managing Director Francis Majige Nanai confirmed receiving information of Azory's disappearance. Apparently he had been missing since November 21, 2017, a matter that was reported to the police station in Kibiti District on November 23, 2017, by Azory's wife.
In a statement issued by MCL on December 4, 2017, Nanai said that Police in the area promised to work on the matter. However no progress has been made in the investigation and Azory remains unaccounted for.
We implore relevant authorities to make every effort to locate Azory and provide his immediate family with updated information on the ongoing investigation The entire media fraternity is united in standing with Azory, his family and colleagues.
Twitter hash tags #BringBackAzory #MrudisheAzory have been trending for several weeks and we request every media freedom supporter to join in calling for Azory's return.
MISA Tanzania believes that an attack on journalists, whether at individual level or collectively for any reason – private or public – is an attack on press freedom and must be condemned.
Our thoughts and prayers go out to Azory's family, friends and colleagues during this trying time.
Salome Kitomary
MISA Tanzania Chairperson
/Ends
MISA Tanzania's main objectives are to promote media diversity and pluralism by campaigning for freedom of expression and the right to information in Tanzania. Since 1997, MISA has worked to promote and enhance media accountability and professionalism, and monitoring of media freedom violations and development and the issuing of action alerts that provide MISA Tanzania with an important advocacy platform.
Enquiries:
MISA Tanzania
Dar es salaam
Mobile: +255 265 693 251 or +255 766 826 044
MISA Regional Secretariat
Email: info@misa.org
www.misa.org
About MISA
The Media Institute of Southern Africa (MISA) was founded in 1996. Its work focuses on promoting, and advocating for, the unhindered enjoyment of freedom of expression, access to information and a free, independent, diverse and pluralistic media.