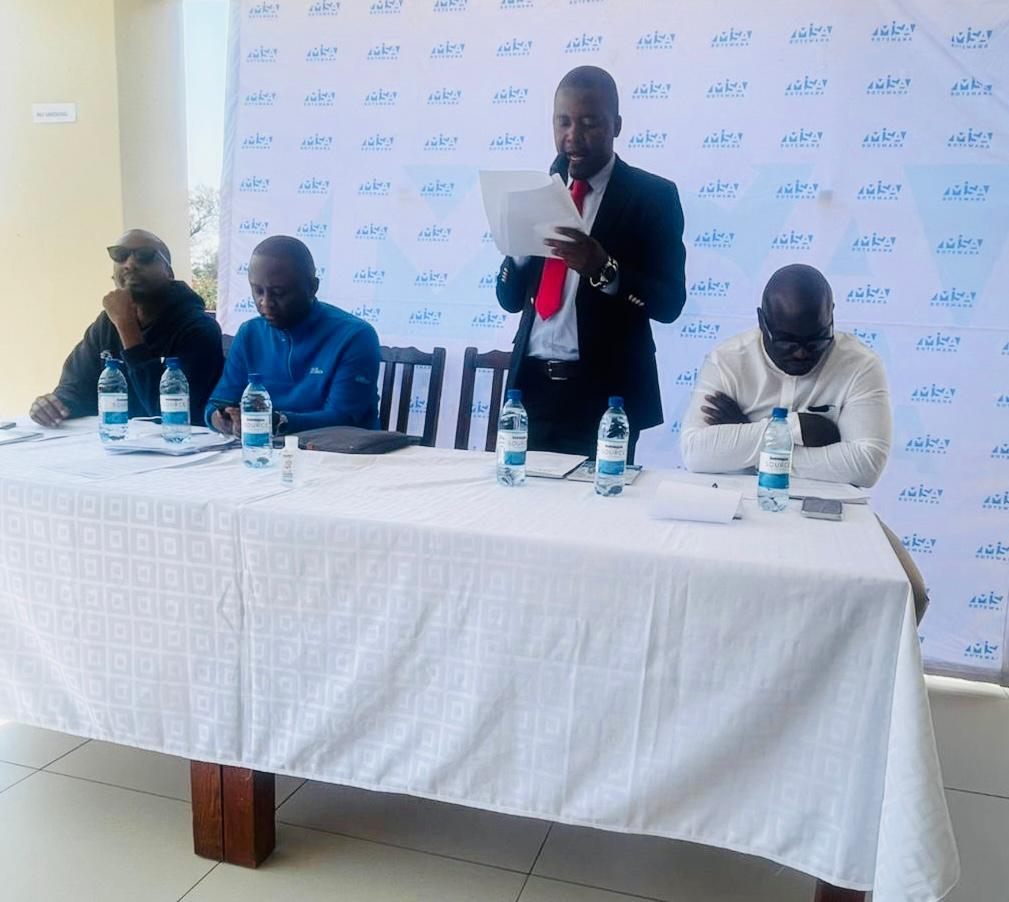 MISA Botswana Director Tefo Phatswane, MISA Botswana NGC Chairperson Mboki Chilisa, MISA RGC Chairperson Golden Maunganidze and MISA Regional Director Tabani Moyo, at the MISA Botswana AGM.
The MISA Botswana Chapter on Saturday, 3 September 2022, held its annual general meeting, (AGM) where it was resolved to postpone its National Governing Council (NGC) elections for three months.
During the three months, the NGC is expected to mainstream the MISA Regional Elections Guidelines pertaining to the nomination of candidates, the voter's roll and the electoral college. The NGC is also tasked with the process of coming up with a constitution that is in unison with the MISA Regional founding documents and values.
This came in the wake of heated discussions over the participation of a candidate who is an office holder in a political party.
MISA Regional Director, Tabani Moyo,  described this as an "abomination" advising that office holders in political parties could not be members of the National Governing Council.
MISA Botswana founding member, Methaetsile  Leepile, concurred with Moyo on the time-tested values and principles of MISA and urged the Botswana Chapter to adhere to the founding values and principles of the regional network.
The meeting reiterated MISA's commitment to be apolitical and fight hard against capture by political and economic interests.
Golden Maunganidze, the MISA Regional Governing Council Chairperson, moved a motion to postpone the elections for three months, which was adopted by the AGM. 
MISA Botswana Chairperson, Mboki Chilisa, said they will work to ensure they meet the timelines and that the chapter's activities and governance are in line with the Regional Network's values and ethos.
The MISA Regional Governing Council was represented by Maunganidze and Salome Kitomari, the Council's Treasurer, who is also MISA Tanzania NGC  Chairperson.